Vision of Flight is a Youth Program In Florida Inspiring S.T.E.M. Learning (Science, Technology, Engineering and Mathematics) Utilizing "Flight"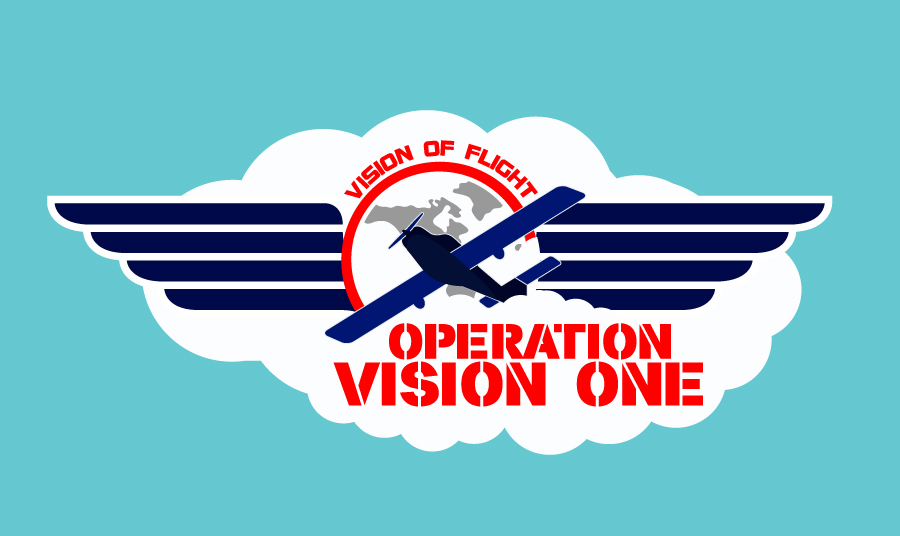 Vision of Flight, is a Florida-based certified 501(c)3 not for profit organization dedicated to providing students, especially those in underserved communities, an introduction to the myriad of career opportunities which exist in the fields of aviation and aerospace. The work we do on a daily basis motivates students to explore, engage, and eventually prepare for careers in aviation, aeronautics and other S.T.E.M. (Science, Technology, Engineering and Mathematics) related industries. Equally important, Vision of Flight programs address a national and global mandate to prepare highly-qualified professionals able to assume high demand positions within aviation and related industries.
Vision of Flight also seeks to keep alive the legacy of the Red Tail Pilots of the Tuskegee Airmen; ensuring the legacy of the first African-American military pilots lives on.
Operation: Vision One Aircraft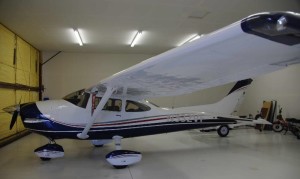 "Vision One", our very first instructional aircraft, will be purchased with the funds raised from this GoFundMe campaign. "Vision One" will be used to expand our reach from Central Florida to the Southeastern United States. The aircraft will be used in conjunction with our Youth Fly Day events which will give hundreds of children the opportunity to experience flight each year! Children will also be able to get up-close-and-personal with "Vision One" and learn all the basics from the parts of an airplane to the principles of aerodynamics!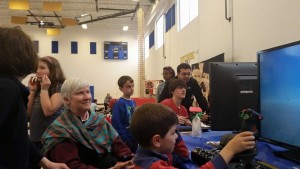 Since 2011, Vision of Flight has provided Central Florida-area youth with more opportunities to experience flight than any other youth serving agency, delivering aviation-awareness activities to over 5000 students. Vision of Flight community and school-based programs create an excitement for learning as students participate in classroom instruction, field trips, and both virtual and real-time aviation experiences. Program participants learn essentials relative to flight, navigation and geography basics, commandeering an aircraft on a flight simulator, and other essential learning experiences are administered through a dynamic curriculum delivered by aviation professionals and higher education faculty and staff.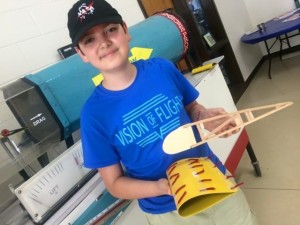 Vision of Flight's national impact continues to grow through our participation in the STEMosphere National Education Tour. This event features exhibits that promote classroom intensives to enhance and inspire learning for students in grades K-12. The national STEM education tour invites students, parents, educators and lifelong learners of all ages to join us and other organizations in exploring and measuring the effectiveness of the programs being demonstrated, and possibilities of utilizing them in their own learning environment.
As with all things mechanical and electrical, airplanes need to be maintained. The funds raised will be for an aircraft as we have a generous donor, the Aviation Bright Future Foundation (Bob Raskey), who has donated $15,000 of renovation services to get our "Vision One" aircraft ready for takeoff! Vision of Flight will be entering new territory and extra expenses are expected.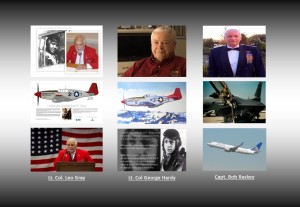 Vision of Flight has a strong consortium of aviation professionals that serve on its Advisory Board which gives guidance, leadership, and support towards the growth of our organization. We have confidence that, with the leadership of these passionate professionals, the support of the families and communities that we have had the honor to serve, as well as the backing of the aviation community at large, Vision of Flight is confident that we will meet our objectives.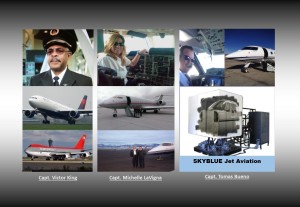 We are certain that the aircraft itself and the excitement created within the community will help us meet the new funding goals to make sure our airplane remains well maintained and is put to good use.
Mission
To better tomorrow, today, by creating a new generation of passionate, informed and energetic aeronautical personnel.
Who we are
Vision of Flight is a Florida based organization dedicated to providing students, especially those with a keen focus towards aviation/aerospace, with an introduction to the myriad careers available to them in aeronautics through an exciting, engaging and interactive program. Vision of Flight not only serves students by showing them the countless opportunities available to them in the field of aeronautics, but it serves our country by creating the needed aeronautical staff to ensure a future where air-travel remains not only possible, but plausible.
Vision of Flight relies on contributions both big and small to survive.
Vision of Flight not only serves the present by our driven students with access to viable future careers, it serves the future by ensuring positions that need to be filled will have trained professionals on hand. Vision of Flight invests not only in today, but in tomorrow.
Giving Rewards

Level #1 Pledge
$10 or more
Acknowledgement on our social media and "Thank You" page on our website
Invited to attend the unveiling of the Vision One Aircraft in 2016
Level #2 Pledge
$25 or more
Thank You Letter from Vision of Flight President Michael McKenzie
Vision of Flight Pin
Red Tail Pilots Monument Pin
Acknowledgement on our social media and "Thank You" page on our website
Invited to attend the unveiling of the Vision One Aircraft in 2016
 Level #3 Pledge
$50 or more
Vision of Flight T-Shirt
Thank You Letter from Vision of Flight President Michael McKenzie
Vision of Flight Pin
Red Tail Pilots Monument Pin
Acknowledgement on our social media and "Thank You" page on our website
Invited to attend the unveiling of the Vision One Aircraft in 2016
Level #4 Pledge
$100 or more
Framed Vision of Flight Group Picture to hang in your home or office
Vision of Flight T-Shirt
Thank You Letter from Vision of Flight President Michael McKenzie
Vision of Flight Pin
Red Tail Pilots Monument Pin
Acknowledgement on our social media and "Thank You" page on our website
Invited to attend the unveiling of the Vision One Aircraft in 2016
Level #5 Pledge
$500 or more
Vision of Flight Polo
Vision of Flight Cap
Thank You Letter from Vision of Flight President Michael McKenzie
Framed Vision of Flight Group Picture to hang in your home or office
Vision of Flight
Vision of Flight Pin
Red Tail Pilots Monument Pin
Acknowledgement on our social media and "Thank You" page on our website
Invited to attend the unveiling of the Vision One Aircraft in 2016
Level #6 Pledge
$1,000 or more
Vision of Flight Plaque
Vision of Flight Polo
Vision of Flight Cap
Thank You Letter from Vision of Flight President Michael McKenzie
Framed Vision of Flight Group Picture to hang in your home or office
Vision of Flight Pin
Red Tail Pilots Monument Pin
Acknowledgement on our social media and "Thank You" page on our website
Invited to attend the unveiling of the Vision One Aircraft in 2016
Level #7 Pledge
$2,500 or more
Official Red Tail Pilots Plaque
Vision of Flight Polo
Vision of Flight Cap
Thank You Letter from Vision of Flight President Michael McKenzie
Framed Vision of Flight Group Picture to hang in your home or office
Vision of Flight Pin
Red Tail Pilots Monument Pin
Acknowledgement on our social media and "Thank You" page on our website
Invited to attend the unveiling of the Vision One Aircraft in 2016
Level #8 Pledge
$5,000 or more
Name on Plaque to be mounted inside of the Vision One Aircraft
Red Tail Pilots Plaque
Vision of Flight Polo
Vision of Flight Cap
Thank You Letter from Vision of Flight President Michael McKenzie
Framed Vision of Flight Group Picture to hang in your home or office
Vision of Flight Pin
Red Tail Pilots Monument Pin
Acknowledgement on our social media and "Thank You" page on our website
Invited to attend the unveiling of the Vision One Aircraft in 2016
Level #9 Pledge
$10,000
Be one of an elite group of 4 donors whose logo or name will be proudly acknowledged on the fuselage of the Vision One Aircraft
Enjoy a private dinner for you and a guest with a Red Tail Pilot, Vision of Flight President, Michael McKenzie and other Visionary Pledgees
Red Tail Pilots Plaque
Vision of Flight Polo
Vision of Flight Cap
Thank You Letter from Vision of Flight President Michael McKenzie
Framed Vision of Flight Group Picture to hang in your home or office
Vision of Flight Pin
Red Tail Pilots Monument Pin
Acknowledgement on our social media and "Thank You" page on our website
Invited to attend the unveiling of the Vision One Aircraft in 2016
Estimated delivery of all rewards Aug 2015